Current and Planned Projects and Future projects in the Borough of South Toms River. The 2017 year held many improvements to the Borough of South Toms River. All projects that were stalled in relation to the Transportation Trust Fund are re-started. These roads include curbing and paving improvements to Adelphia, Albright and Fairway Avenue are finished.
The Borough utilized Community Development Block Grants (CDGB grants) to repave, install new curbing and stripping, and make walk-way improvements to Mathis Veterans Memorial Park.
The Borough completed the installation of a pedestrian sidewalk and curbing all along Route 166, and better defined ingress and egress (entry and exit ways) along the commercial section (strip-mall).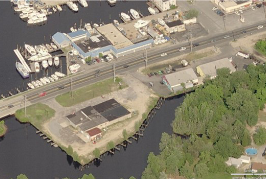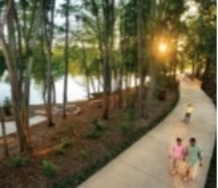 WATERFRONT PATH CRABE ROAD